Add stocks and precious metals (gold/silver) for an All-in-one portfolio
I would like to see delta add diffrent kinds of assets. The end goal would be having an app with all of your net worth portfolio visable in one place. For example they need to add the following;
- stocks
- precious metals
- any other asset people can think off
To my knowledge there is lnt any app of this kind if delta fills that void i recon it would lead the dominace of delta to new heights.
Merged in a post:
Gold (real gold in usd per gram) tracker
Merged in a post:
STOCK MARKET ADDITIONAL FUNCTION (ASX - australian stock market)
Hey Delta team, I wanted to experiment using delta to setup a transaction like an ico buy transaction, which I just wanted to do for my own interest (based on what I do often but for crypto), though is actually for some asx stock shares I bought with aud. I wanted to do this purely to get an idea of potential investment outlook.
I noticed that ICO only have usd fiat, so I have added as usd values. I then opened up the new holding (ie added as 'Example' entry) in my portfolio to use it to create a new sell transaction to get an idea of how much an investment I could make in the future if the share price went up to a certain value and i sold at the presumptive price (which I tend to use a lot with my crypto holdings to gauge current value/purchase price compared to future price predictions and outlooks. I know delta is for crypto, though wondering whether you Delta would expand into stock market portfolio? And if other crypto users would vote on this idea...
I added some screenshot to give an idea of what i did and could also be used to speculate crypto future projections too for anyone that wanted to try it out after reading this post - ie if you find a news piece on a particular crypto projections you can easily use the Delta to gauge the price valuation.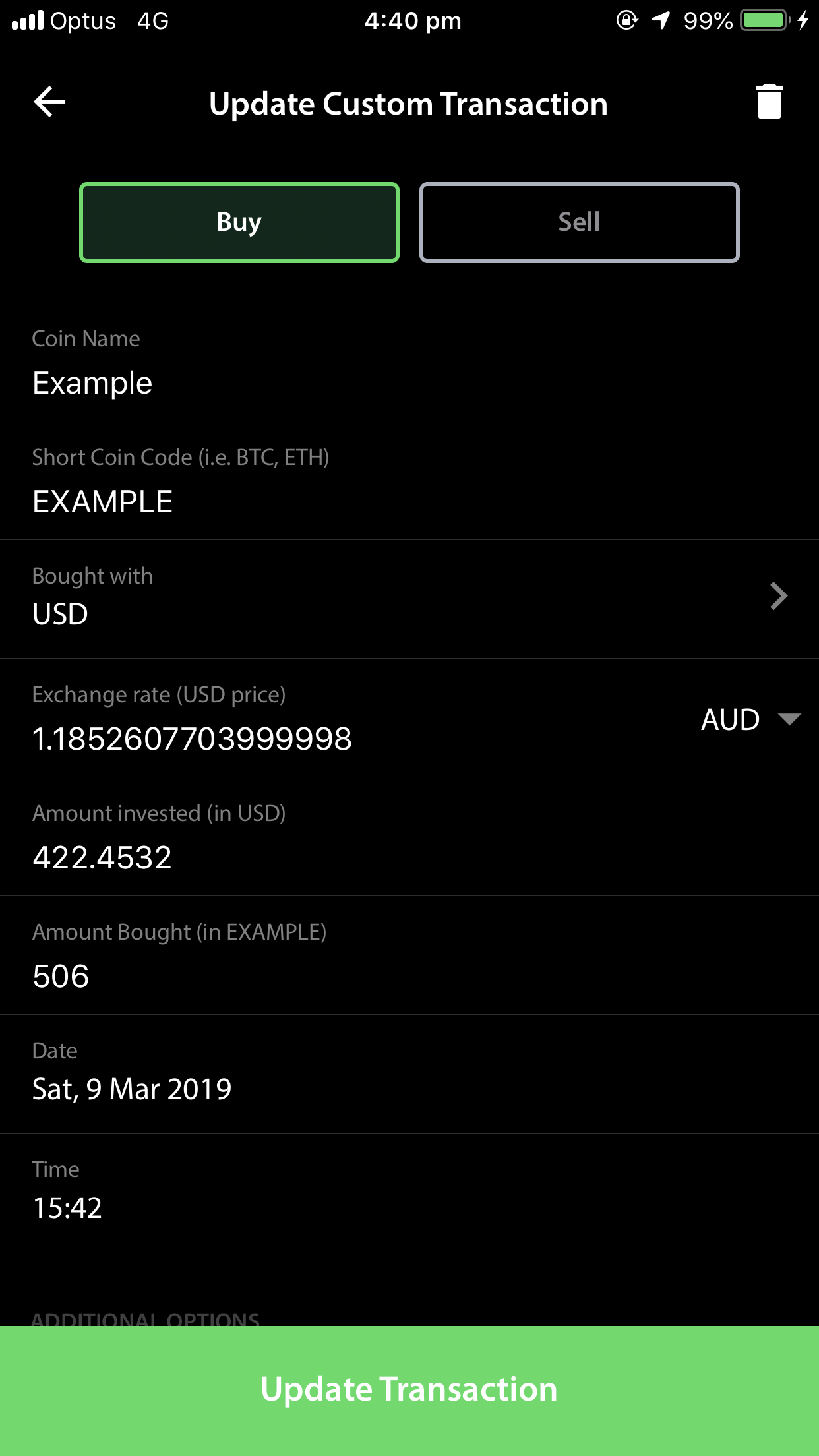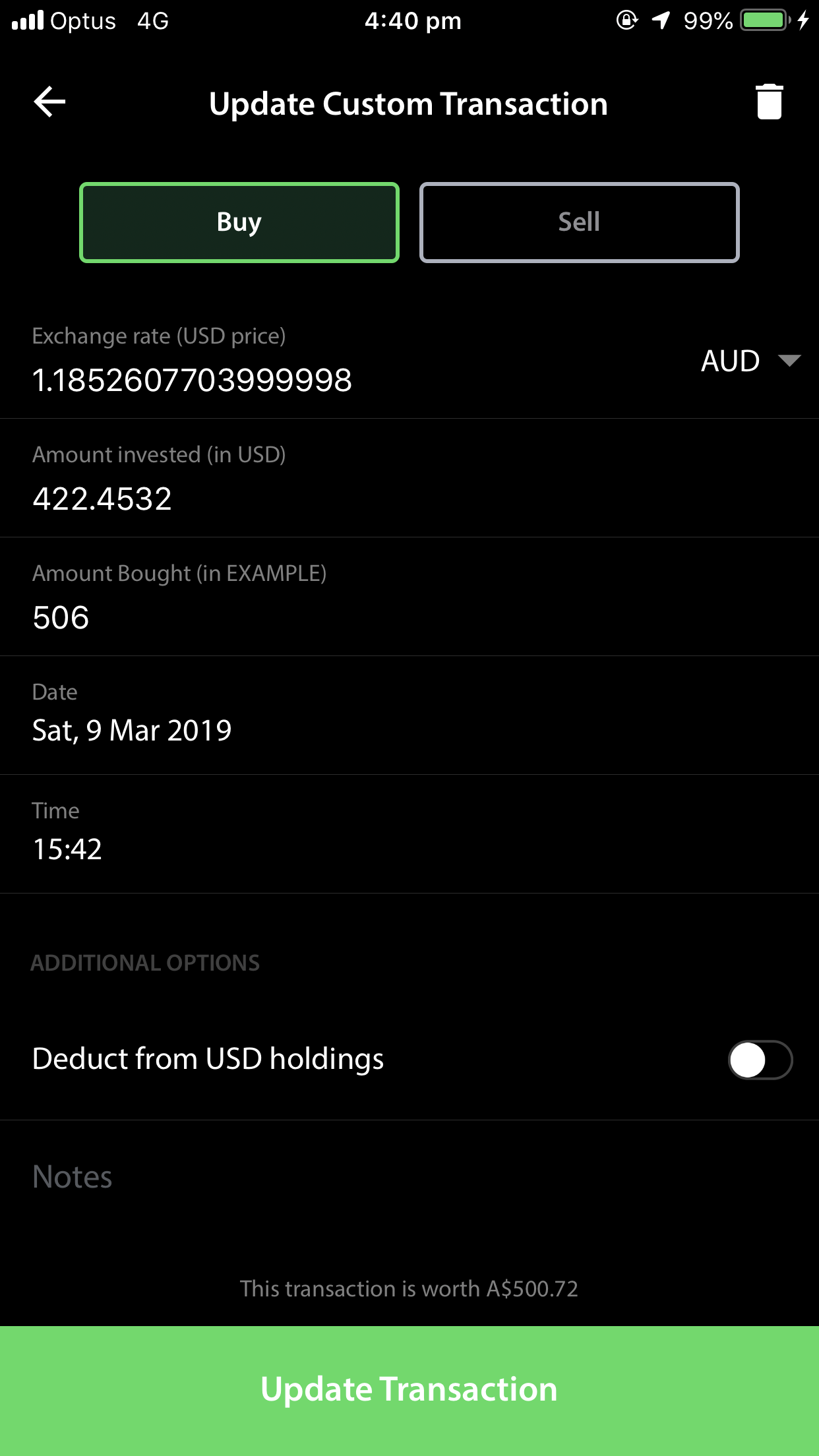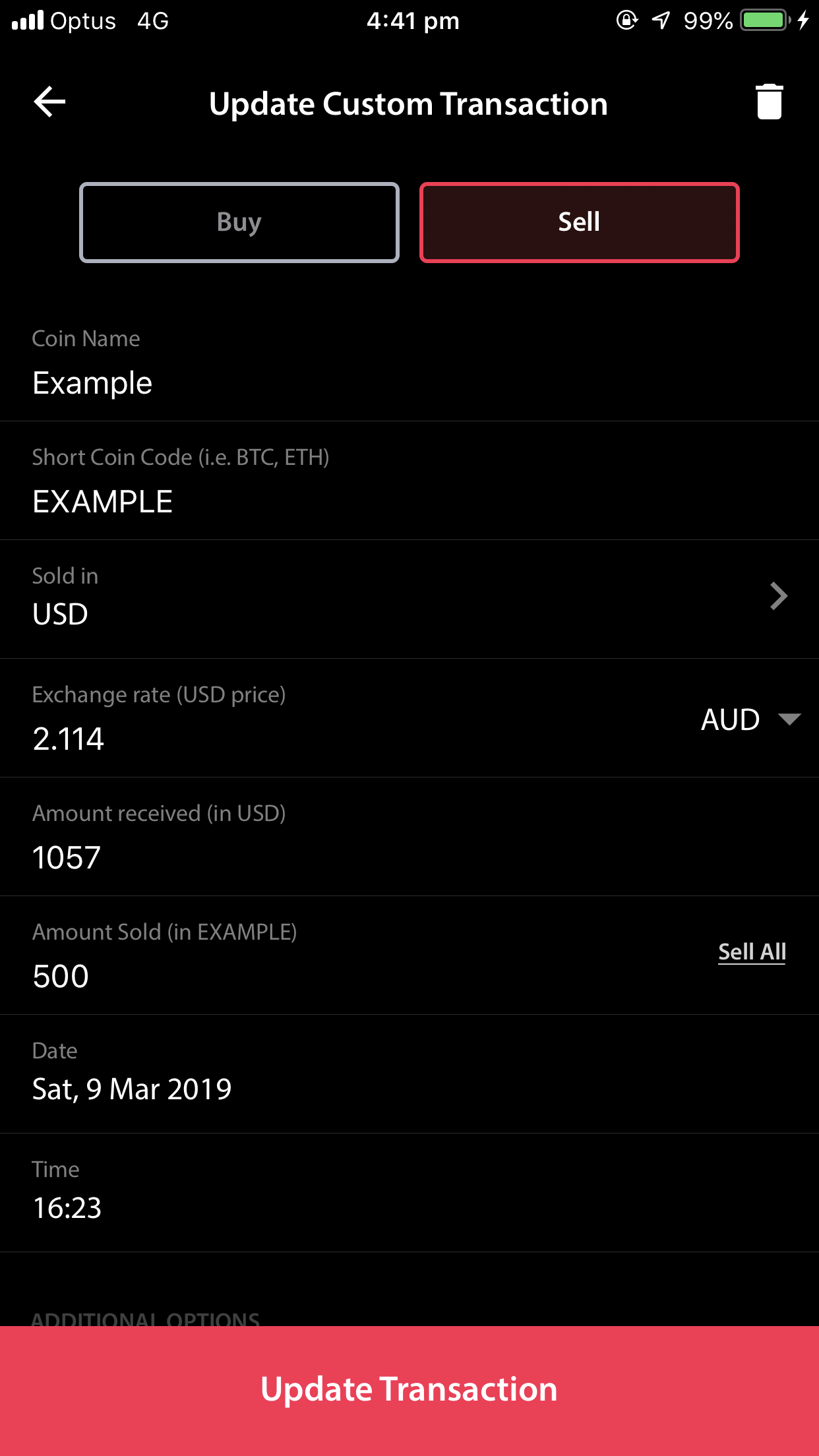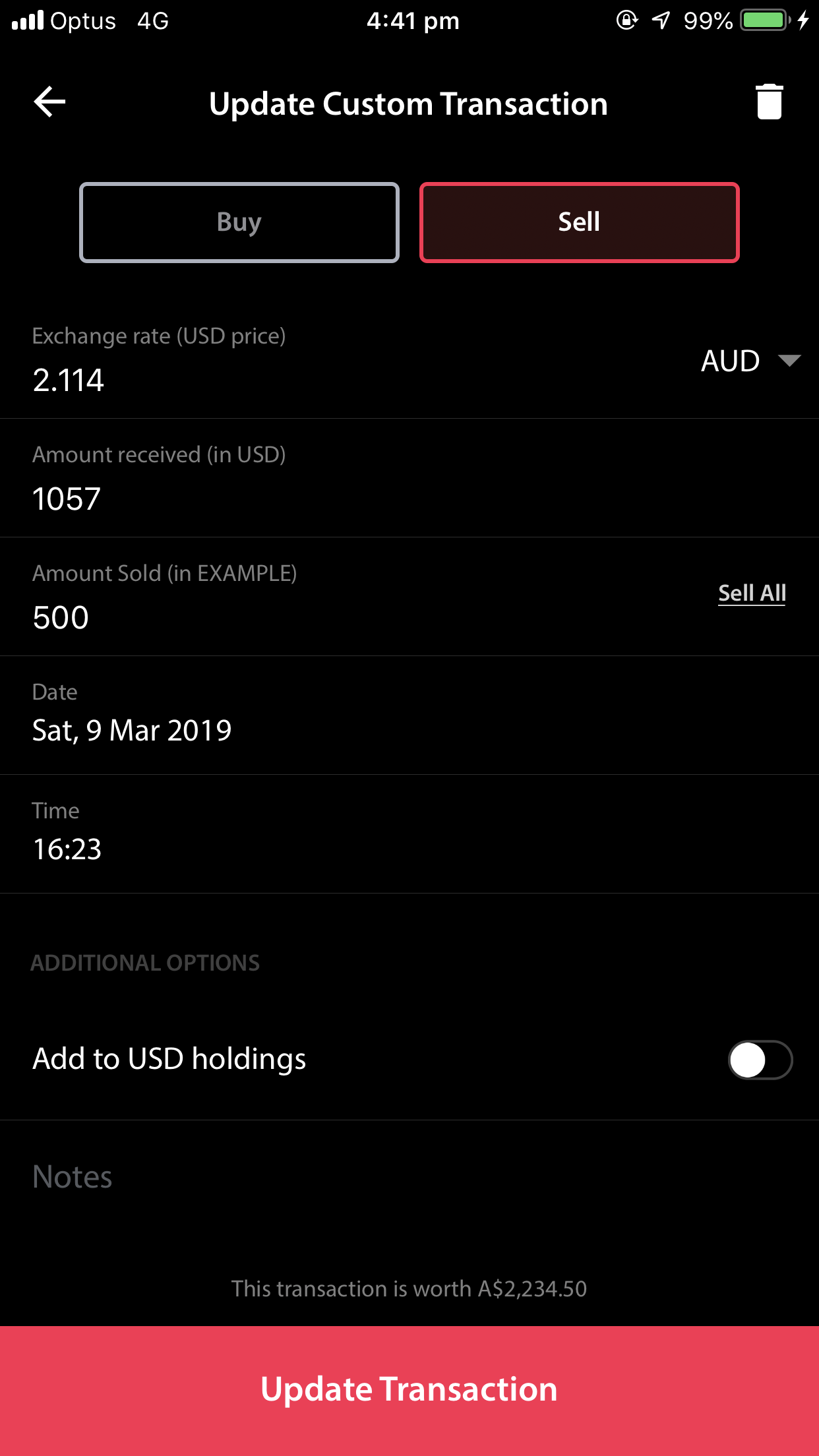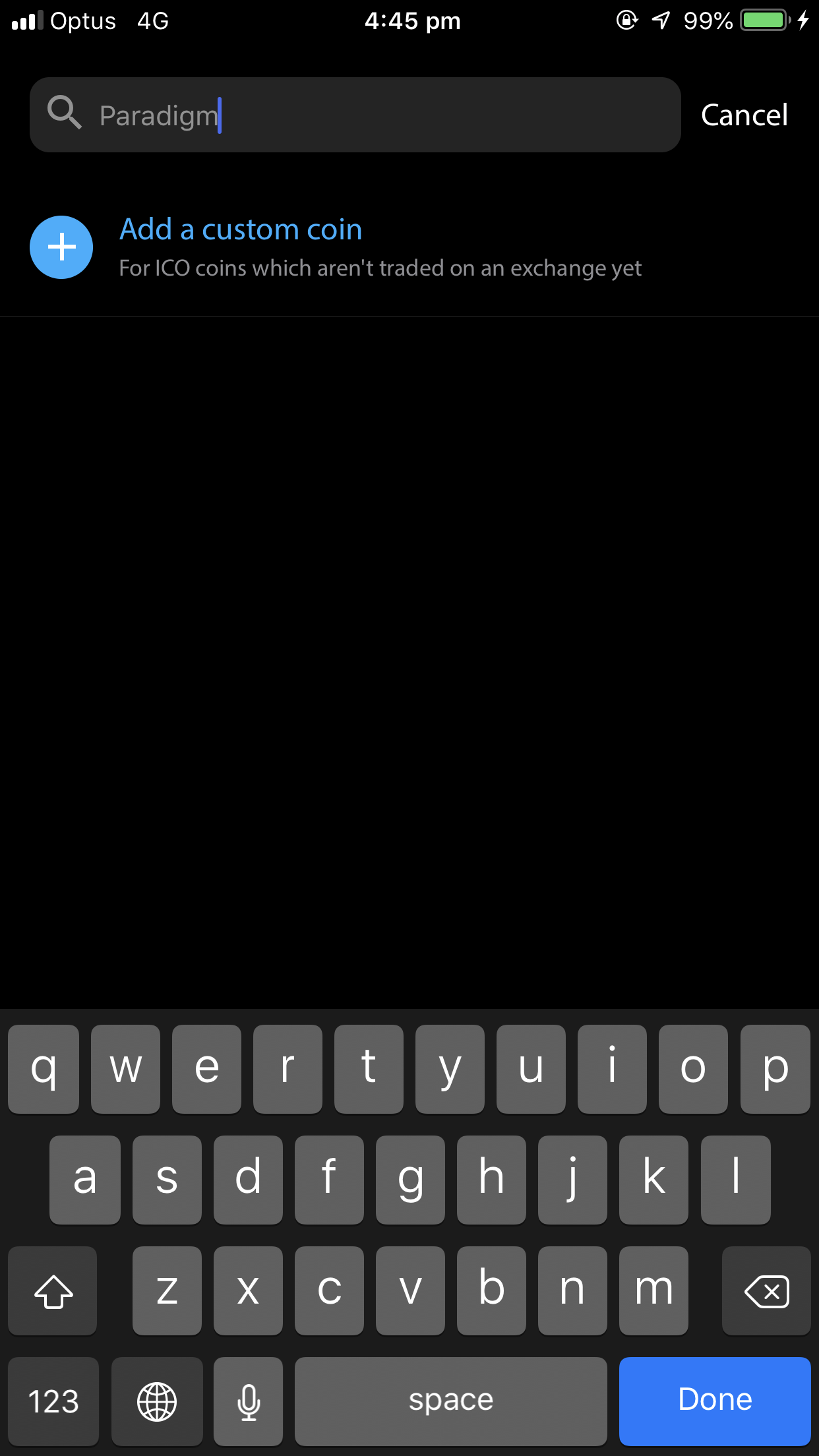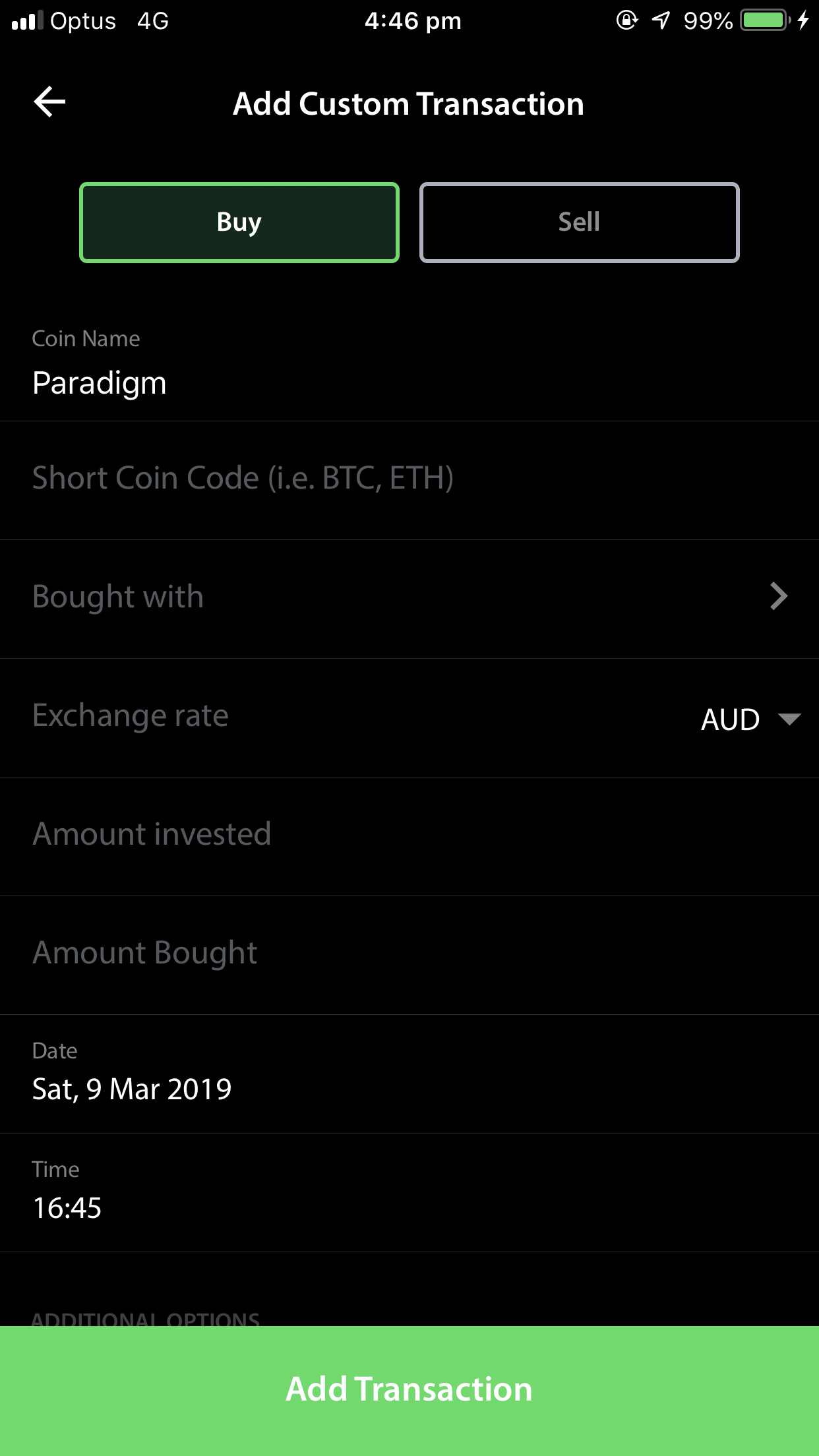 Merged in a post:
Gold And Silver Support
Surely it shouldn't take that long to program in a section for precious metals. There's already a Bitcoin exchange for it, Vaultoro. Holding onto precious metals is similar to crypto in the sense that they're both alternative currencies you'd want to hold just in case the dollar collapsed.
Merged in a post:
Gold, Silver, Platinum...
Forex
Please add popular popular precious metals from Forex markets.
Merged in a post:
Gold(xau) / usd listings?
Any chance we can get precious metals and usd added to the listings? Would be nice to track all holdings on the app.
Merged in a post:
Xau
Ticker for real gold possible ?