Interactive Chart - touch point / cursor on charts
complete
Would be great to have a cursor on the chart to indicate price levels or for setting alerts. Would love to see some analysis tools incorporated, as well, on mobile. Thanks and keep up the good work
Edit by Advait: splitting this feature request into two because this one is very broad. This one for the touch point / cursor to give price and a second request for ability to add alerts from the chart: https://ask.getdelta.io/feature-requests/p/interactive-chart-set-alert-by-tapping-on-chart
marked this post as
complete
marked this post as
in progress
Merged in a post:
Intuitive graphs
At the moment the graph values on the vertical axis are not as meaningful.
Request: be able to hover/scrub on the graph to see the actual portfolio values at different times of the day or month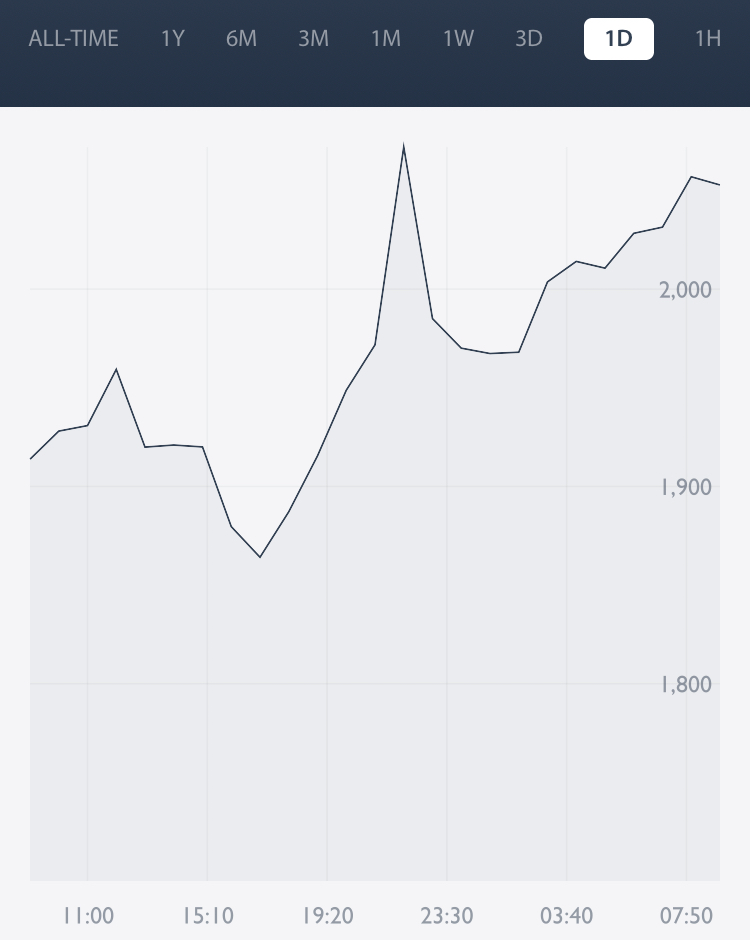 Merged in a post:
Main balance portfolio interactive chart
I have a feature request that I believe everyone will be most interested in.
You know how on Blockfolio the portfolio worth graph is interactive?
You could click anywhere on the graph and it'd show exactly what you were worth at that time, along with being able to zoom in and out depending on how much of the graph you would want to see.
Is this something you could add as a feature? It is something I truly miss from blockfolio. Although it was not a great feature on Blockfolio I presume if you were to make it, you'd do an amazing job of creating an interactive portfolio worth chart!
Thanks for all your work Delta.
marked this post as
under review
Merged in a post:
Interactive charts
Possibility to check values (ETH BTC USD) at any date by passing the finger on the chart (with a vertical line)
Merged in a post:
interactive charts
Could you make the graphs interactive, like those in the "Coin Stats" app? They give you the ability to draw your finger along the timeline and it shows you the coin price for wherever your finger is at the time.